In an earlier post, we discussed the impact of de-cluttering your home to create a space that is calm and inviting. We don't believe that you always need to buy expensive organizing systems for your belongings to bring a sense of order to your home. In fact, your home is probably hiding a few items that could be repurposed! Here are a few tips for repurposing common household items in fun, new ways.

Use an old suitcase as storage space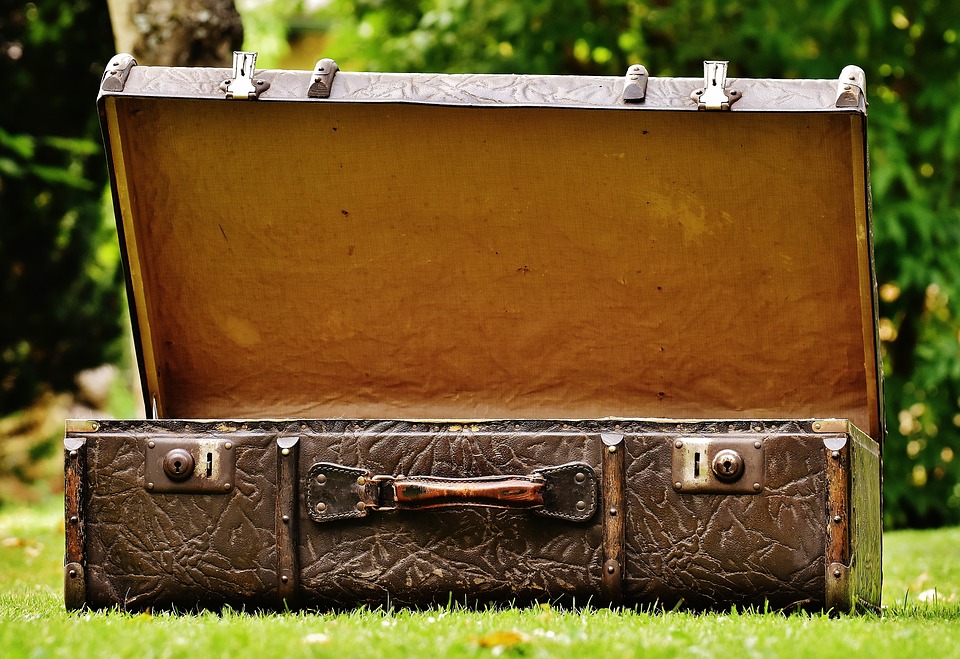 Instead of just letting unused suitcases gather dust, Huffington Post suggests repurposing them to take advantage of storage space. While the original article recommends turning it into a medicine cabinet, you can also use it to store seasonal items such as winter gear, or other rarely used items.
Use toilet roll tubes to organize wires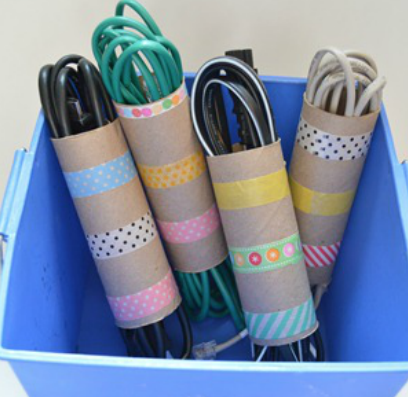 You don't have to throw away all your toilet roll tubes! The 'What Would Foxy Do' advice section on Foxy Bingo advises storing cables in your toilet rolls so that you won't have wires lying around the house. This is an easy fix for preventing your cords from becoming one giant, tangled mess.
Bonus: occupy the kiddos for a few hours by having them help you decorate the rolls!
Transform an old ladder into a drying rack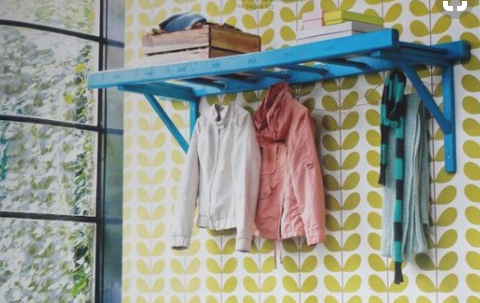 If don't have a use for an old ladder in your home, breathe new life into it by mounting it on the wall and using it as a drying rack! This would also work in a guest room for extra storage, or a kids' room as a shelf!
Use an old rake head to hang jewelry
Who said rakes are only for outdoor use? HGTV shared how an old rake head can be turned upside down and hung on a wall to organize necklaces, bracelets and other bits of jewelry. Spray paint to fit your color palette! This would also work well to organize belts, sunglasses, & keys!
Install a pegboard in your kitchen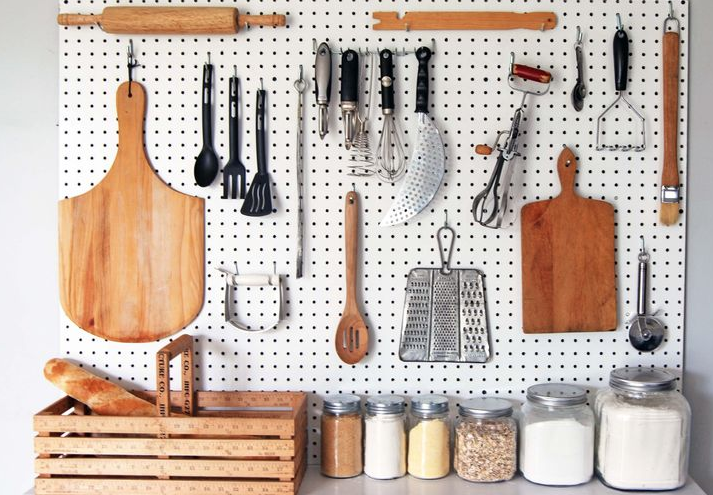 Frustrated about how your plates seem to move around when you open or shut your kitchen drawer? HomeTalk provides detailed instructions on how to install a pegboard in your kitchen drawer to keep your dishes secure, as well as organized. Or, install the pegboard on your wall and keep your cutting boards and utensils off the counter!
Convert old kitchen utensils into wall hooks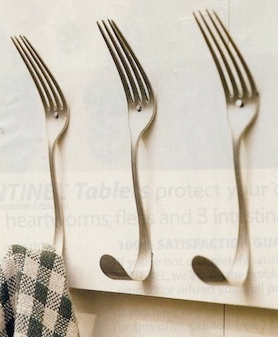 If you have too much silverware at home, you can transform some of them into wall hooks, where you can hang small items such as keys, dish towels, or kitchen utensils.
Bonus: If you have lots of old utensils, like I do, you can keep a drawer of all the mismatched ones to use for parties, kiddos, picnics, etc.!
Convert old mugs, bowls, and bottles into light fixtures

Twisted Sifter showed how old containers such as mugs, bowls, and bottles can be up-cycled into fun and eye-catching light fixtures. Use opaque jars if you want mood lighting; use an old bowl to make a lovely kitchen pendant.